Data visualization
Do high flyers maintain their altitude?
2011
By: Yun Xiang, Michael Dahlin, John Cronin, Robert Theaker, Sarah Durant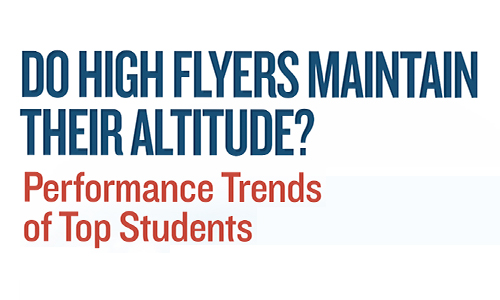 Description
If America is to remain internationally competitive with other advanced nations, we must maximize the academic potential of our top students. To date, few research studies have examined the progress of individual high achievers over time in relation to other students. The analysis in the Fordham Institute report Do High Flyers Maintain Their Altitude and the corresponding visualizations in this gallery helps to fill that gap. In the visualizations in this exhibit, you can compare the performance and growth of various groups of high achievers to that of their peers over multiple years. We wish to thank the Thomas B. Fordham Institute and the Kern Family Foundation for their support of this study.
See More
View visualization
---