---
What's new for back-to-school 2022?
Enhancements to NWEA products and services launching this summer
New features and tools to help you make decisions with confidence
Guided by leading-edge research and partner feedback, our ecosystem of products and services continues to evolve to help you address your biggest instructional and operational challenges. See what's coming to MAP Growth, MAP Reading Fluency, MAP Accelerator, and our learning and improvement services. Enhancements designed for efficient delivery of reliable data and actionable insights to support students' learning progress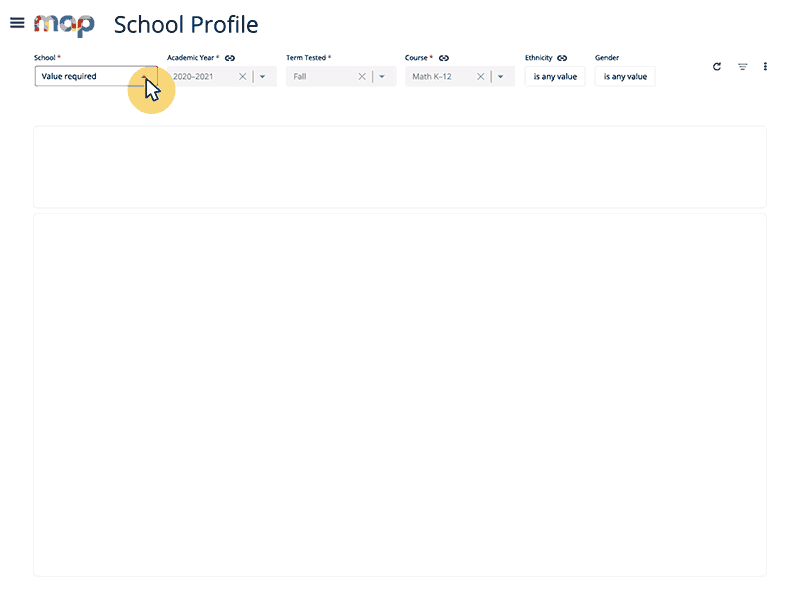 New report for school leaders
Access classroom insights even faster
Quickly identify classroom trends with improved navigation and filtering options on the Class Profile Report.
Spend less time testing with shorter tests
Fewer questions on many MAP Growth tests gives educators more time to spend on classroom instruction.
An evidence-based default linking study
For partners without a state-based linking study, the new default linking study uses current NWEA research and improved methodology for more realistic end-of-year proficiency projections.

Enhanced progress monitoring and reporting capabilities to help you make data-informed decisions that support young readers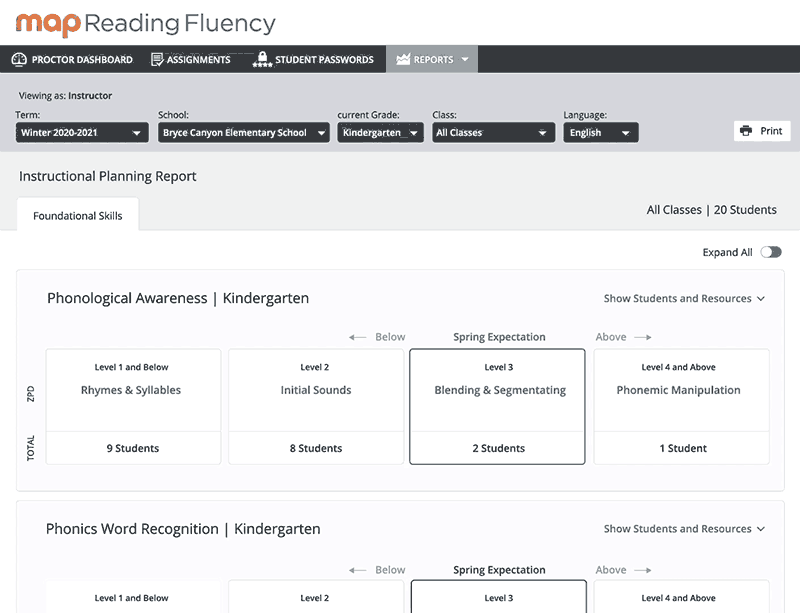 Quickly access class-level insights and resources
The Instructional Planning Report is a new, actionable tool that provides student performance groupings and instructional resources based on skill progression or Zone of Proximal Development.
Progress monitoring for foundational
skills domains
New, shorter test form options for Phonological Awareness and Phonics & Word Recognition will help you closely track student progress or evaluate specific interventions.
A new streamlined report to better allocate intervention resources
The Screener Outcomes Report presents new scaled domain scores, user norms, oral reading rate, and screener outcomes together to help you identify students who would benefit from additional support.

Practical supports and a new reporting tool to help you
meet your students' math needs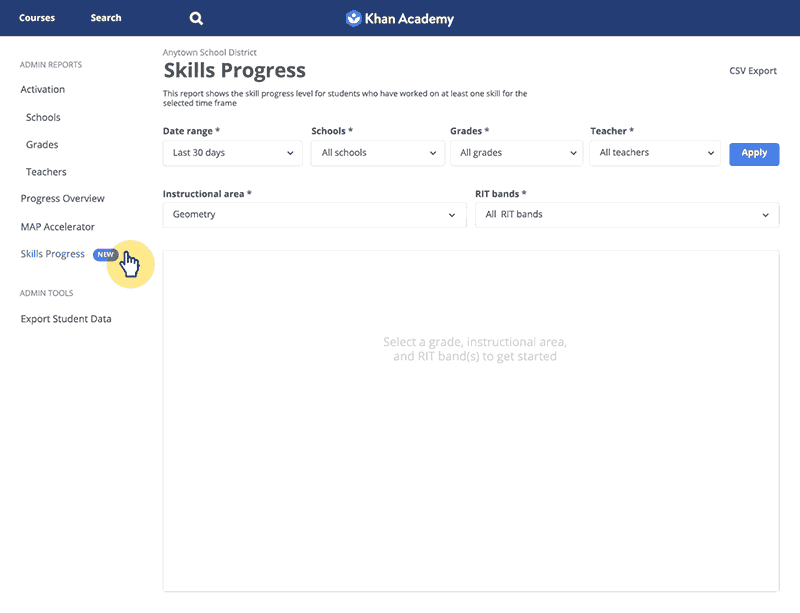 New reporting designed for building and district leaders
View high-level insights by grade or skill in the interactive Administrator Skills Progress Report.
Improved co-teaching support
Multiple teachers who share the same students can each access MAP Accelerator data, fostering collaborative, data-informed decision-making.
Monitor LearnStorm progress with ease
As students level up their skills, the new LearnStorm Tracker provides data on their progress.
A clear picture of
student mastery
See each student's mastery level for all skills in an instructional area or learning path with the new Individual Student Skills tab.

Professional learning and school improvement services
New robust, holistic learning experiences with flexible delivery options to help all K–12 educators advance their professional practice
Responsive teaching and
learning series
Responsive learning cycles suite
Develop a healthy, collaborative culture of learning.
Goal setting to empower (and motivate) students
Learn the specific instructional moves to make learning-centered goals a reality.
Content-focused professional learning series
Responsive literacy practices and responsive math practices
Enhance educators' content knowledge and strengthen their pedagogical practice.
Equity-empowered professional learning suite
Explore equity within the context of instruction.
A knowledgeable partner for school improvement
View our intentional, evidence-based approach for creating equitable, high-performing schools.
Kick-start your planning with back-to-school resources

Connect with us
If you have questions or need additional support, connect with your NWEA Account Manager.