James Soland, PhD
Affiliated Research Scientist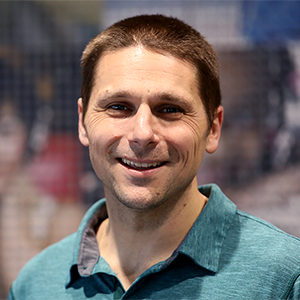 James Soland's research focuses on assessment and evaluation policy and practice. Particular areas of emphasis include measuring social-emotional learning (SEL), test engagement, and estimating teacher and school effectiveness. His work has been featured by the Collaborative for Academic, Social, and Emotional Learning and the Brookings Institution.
In 2017, Dr. Soland's work validating the test engagement metric in collaboration with the Santa Ana Unified School District was recognized with a first-place finish in a SEL assessment design competition. He has contributed to important conversations about teacher and school accountability through publications in prestigious assessment and policy journals that examine the importance of test engagement in traditional models of school effectiveness.
Dr. Soland is assistant professor of quantitative methodology at the Curry School of Education at the University of Virginia and adjunct professor of quantitative methodology at the College of Education at Oregon State University. He completed a PhD in educational psychology with a concentration in measurement and policy at Stanford University. His dissertation was awarded an American Educational Research Association grant and is now in publication. He's served as a classroom teacher, policy analyst at the RAND Corporation, and senior fiscal analyst at the Legislative Analyst's Office, a nonpartisan organization that provides policy analysis to support the California legislature and general public.