Beth Tarasawa, PhD
Executive VP of Research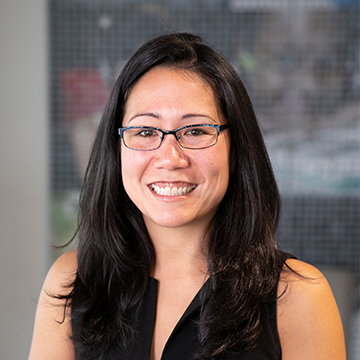 Beth Tarasawa is relentlessly committed to using data-driven insights to transform education and eliminate structural barriers to achieve equitable outcomes for all students. Dr. Tarasawa leads NWEA's Research teams, the Center for School & Student Progress and Collaborative for Student Growth, that are devoted to advancements in assessment and growth measurement, answering fundamental questions to inform policy and practice, and drive educational innovation. She also plays a key role in building collaborations with universities, foundations, and school districts to produce rigorous and accessible educational policy research.
Dr. Tarasawa's research focuses on issues related to educational equity, particularly those concerning social class, race, and linguistic diversity. Her work has been featured by PBS's NewsHour, Children's Institute, The Hechinger Report, The Atlantic, Education Week, and New America. She has received significant grants and research contracts from funders including the National Science Foundation, American Sociological Association, Walton Family Foundation, Chan Zuckerberg Initiative, and Spencer Foundation. She also teaches in the College of Education at Portland State University.
Prior to joining NWEA, she was a faculty member at Washington State University and St. Norbert College. She earned her PhD and MA in the sociology of education with a concentration in education policy at Emory University.She is deeply committed to community engagement and believes we will only dismantle long-standing educational opportunity gaps through the collective action of social justice-minded leaders and by intentionally empowering communities. Her board of directors and service history includes work with Open School East, Big Brothers Big Sisters, Immigrant and Refugee Community Organization, Friends of the Children, Resolutions Northwest, Portland Housing Center, and Asian Pacific American Network of Oregon.