Andrew Hegedus, EdD
(1963 - 2020)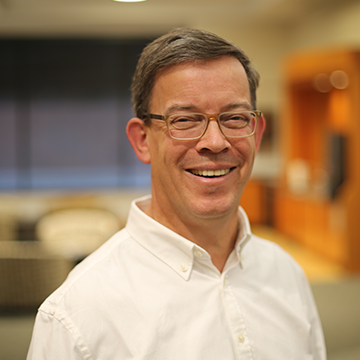 Dr. Andrew Hegedus passed away from cancer on April 23, 2020. His work was centered on the belief that research, improved processes, and collaboration could make the world a better place. After 20 years in the nuclear industry, he chose to change course and to apply his talents and energy to education, first as a district administrator in Delaware, and then, for a decade, at NWEA.
As a research consulting director at NWEA, Dr. Hegedus consulted with education system leaders around the world; prototyped, launched, and supported state-of-the-art reports; and managed research projects focused on understanding the drivers for growth in schools with differing levels of challenges. His interests included working with educators to use data and evidence wisely to build their capacity and to improve their system's performance as a result.
Dr. Hegedus held an EdD in education leadership from the University of Delaware, an MS in mechanical engineering from Drexel University, and a BS in nuclear engineering from Penn State. He was also a Broad Academy fellow. His research on poverty and school performance has been featured on outlets such as NPR, Education Dive, Ed Week, and Future Ed.
Dr. Hegedus was passionate about his research exploring the relationships between poverty and school performance, and we are proud to continue this work.