Illuminate learning for Spanish speaking students
Say ¡Hola! to MAP en español
Do your assessments illuminate the learning needs of all students—including Spanish speakers? With MAP Spanish, you can get an even more complete picture of student learning. The Spanish assessments included as part of MAP Growth and MAP Reading Fluency help you understand where Spanish-speaking students are—and what they're ready to learn next—with a rigorous measure of reading, math, and early literacy skills.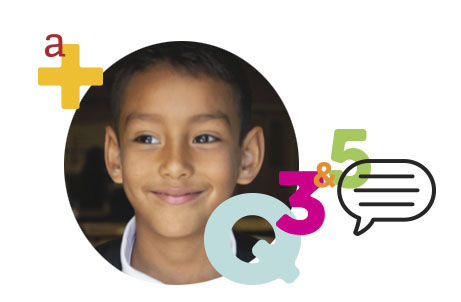 Accurate data for Spanish speakers
Learn how MAP Spanish helps teachers understand if there are gaps between what students know in Spanish and what they can demonstrate in English.
MAP en español
Support equity in the classroom
MAP Growth and MAP Reading Fluency in Spanish provide equitable assessment tools to help you better understand the next steps in learning for even more of your students.

Support student growth
MAP Growth assessments give you an accurate view of how much each student has grown over time and what students are ready to learn—so you can plan instruction based on specific needs for both English and Spanish speakers.

Assess early literacy
MAP Reading Fluency is an online, adaptive assessment that efficiently measures oral reading fluency, reading comprehension, and foundational skills for pre-K–5 students who speak English or Spanish.