How Catholic schools partner with NWEA
At NWEA, our research-based assessments help Catholic school educators answer a crucial question: Are my students learning? By delivering precise information, reliable assessments, professional learning offerings, and research services, we set Catholic educators—and students—up for success.
We work with nearly 400,000 Catholic school students around the country and more than 1,500 schools and dioceses.
Catholic school educators and leaders use our tools to: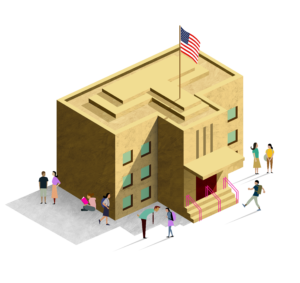 Differentiate instruction
Pinpoint intervention and enrichment needs
Accelerate students' academic growth
Maximize classroom instructional time, staff resources, and budget
Target instructional and professional development resources

MAP Growth offers valuable data points regarding student growth and achievement. During the last two years, this information guided our schools in their goal to remain Catholic, ready, and prepared for the challenges that accompanied learning during a pandemic.


Monica Dietz, Assistant Superintendent for the Diocese of Cleveland

[With MAP Growth and MAP Reading Fluency] our teachers have been able to effectively intervene and accommodate student needs early. This early intervention and accommodation have led to incredible student growth!


Scott Stewart, Principal, St. Louis de Montfort, Fishers, IN

MAP Growth gives us an accurate picture of where our students are, areas to work on next, and ways to improve no matter what level they are.


David Mikesell, High School/Middle School Principal, Lourdes Academy, WI