Robert Thornell, EdD
Author, School Improvement Coach, and Professional Learning Facilitator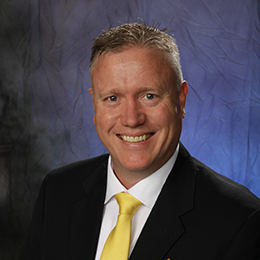 Robert Thornell has made it his career passion to help make educational leaders better. He believes strongly that a quality campus administrator is the key to a successful school and continually seeks ways to use his skills, experience, and knowledge to help shape the future of school leaders. 
Robert previously served in leadership development in Lewisville ISD and as deputy superintendent in Northwest ISD, near Fort Worth, Texas. He oversaw the curriculum and instruction, technology, and facilities as well as the planning, athletics, and fine arts departments. Prior to that role, Dr. Thornell was assistant superintendent for curriculum and instruction, with a focus on instructional goals and professional learning communities with an emphasis on principal leadership.
Robert's campus experience includes serving as the principal of Chisholm Trail Middle School. Under his leadership, the school was named a "national school to watch" by the National Association of Secondary School Principals (NASSP).  
He earned his bachelor's degree in multidisciplinary studies from Texas Tech University and his master's degree in education administration from the University of North Texas. He earned his doctorate in educational administration from Baylor University, where his research focused on the mentorship of the first-year campus administrators.