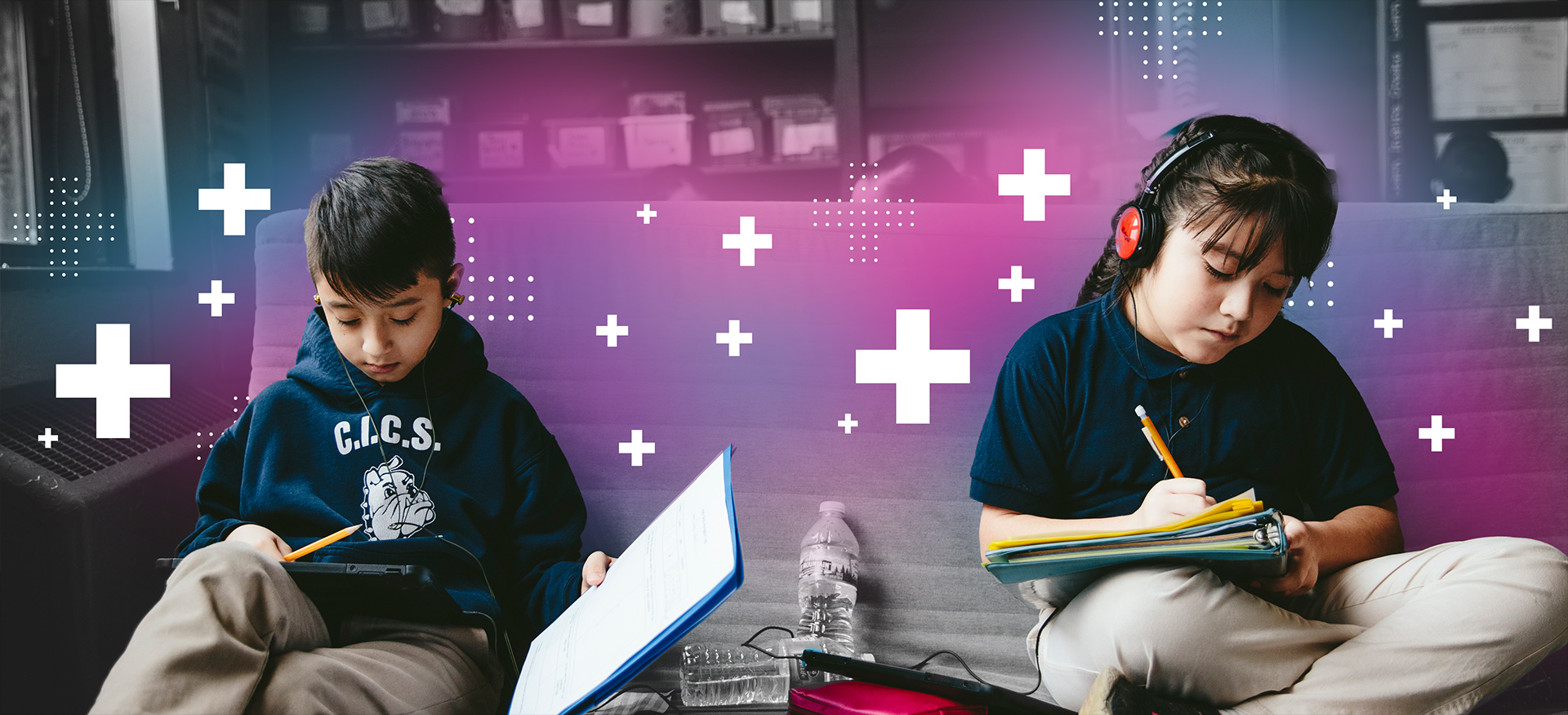 ---
Activating Learners With Quality Classroom Assessments
Professional Learning Workshop
Explore assessment processes, practices, and tools that engage students, stimulate learning, and align with goals.
Use effective tools to promote learning
Fuel learning success and foster well-being and self-efficacy (InTASC Standard 6: Assessment)* by preparing an action plan informed by peer feedback.
Explore skills related to activating learners with classroom assessments
Part 1
Adopt, adapt, or create a variety of quality classroom assessments that have proper purpose (formative, interim, or summative) and placement. Ensure that assessment methods match learning goals.
Promote learning by practicing and certifying learning goals using a variety of up-to-date, evidence-based formative and summative tools and resources.
Part 2
Check and refine assessment processes and tools for ethical considerations—such as proper purpose (formative, interim, or summative), placement, and use—and accurately interpret the results.
Collaborate to minimize bias in assessment processes and tools. Give students inclusive and accessible opportunities to demonstrate their learning.
Part 3
Provide ample formative and summative opportunities to practice and then demonstrate the content and cognitive demands of learning goals and assessment processes in ways that encourage learning and success in certifying learning.
Track your growth
This learning experience is designed to support you along a professional growth continuum as you enhance your classroom assessment knowledge and skills. As you progress, you'll empower your students to be co-owners of assessment processes, practices, and tools.

Plan your time
Featuring nine total hours of professional skill practice and application, two convenient options are available to accommodate your schedule:
Three 3-hour parts
One whole-day, 6-hour session and one half-day, 3-hour session
You'll participate in six hours of active learning and three hours of guided action planning. Your NWEA representative will help determine the best on-site or virtual delivery option to meet your needs.
---
On-site learning
Face-to-face session with a consultant
Virtual learning
Live instruction through our online portal
*Adapted by permission from the Council of Chief State School Officers (CCSSO), InTASC Model Core Teaching Standards and Learning Progressions for Teachers 1.0: A Resource for Ongoing Teacher Development (Washington, DC: CCSSO, 2013), 30–33, https://ccsso.org/sites/default/files/2017-12/2013_INTASC_Learning_Progressions_for_Teachers.pdf. Creative Commons License (CC BY 4.0), https://creativecommons.org/licenses/by/4.0/.
Ready to learn more? Our team is here to help.