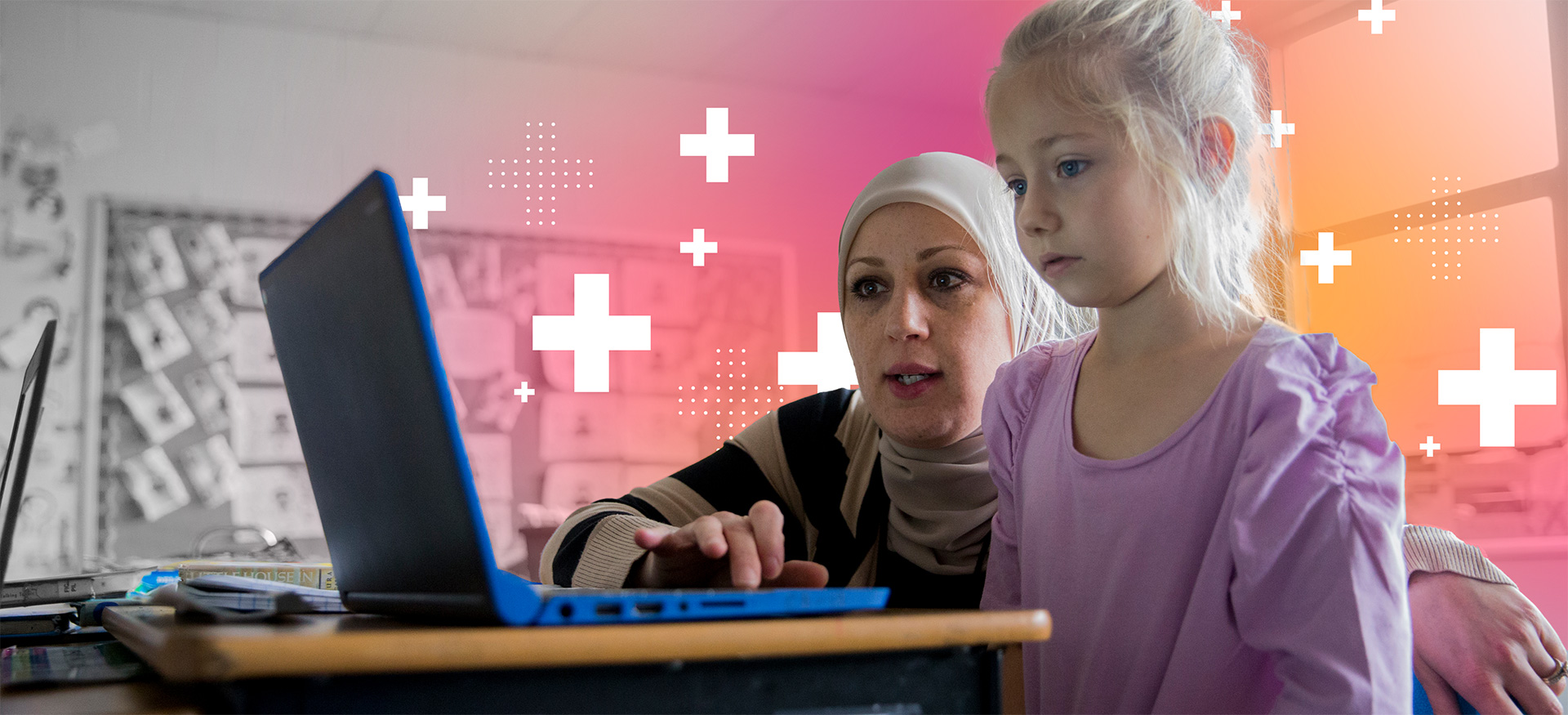 ---
Grades K–2: Understanding How Students Learn to Read
Professional Learning Workshop
Support students' reading success by using methods that align with how the brain acquires, processes, and retains language, letters, and sounds.
Reinforce novel connections
Our brains are wired to learn spoken language, but students begin to form novel connections between speech and print as they learn to read. Gain insight into how students learn to read in English, the elements of print reading, and how to implement instructional practices supported by research on the science of reading.
Explore a key question during each segment of learning
Part 1
How does skilled reading develop?
Describe the cognitive processes involved in learning to read.
What models from research help us understand how we learn to read?
Compare mental models of reading found in research.
What are the essential elements of a structured literacy approach?
Apply knowledge of reading research to instructional practices.
Part 2
How do we leverage multilingual knowledge for students learning to read?
Describe the intersection of the science of reading, structured literacy, and effective instruction for multilingual learners.
Why can learning to read be challenging for students?
Explain the root of common reading challenges.
What is the current state of reading, and where do we go from here?
Identify implications for literacy teachers in closing the opportunity gap in learning to read.
Designed with you in mind
This offering is divided into two 3-hour parts. It is recommended that the parts be completed in order, within a reasonable time frame. Your NWEA representative will help determine the best on-site or virtual delivery option to meet your needs.
On-site learning
Face-to-face session with a consultant
Virtual learning
Live instruction through our online portal
Ready to learn more? Our team is here to help.