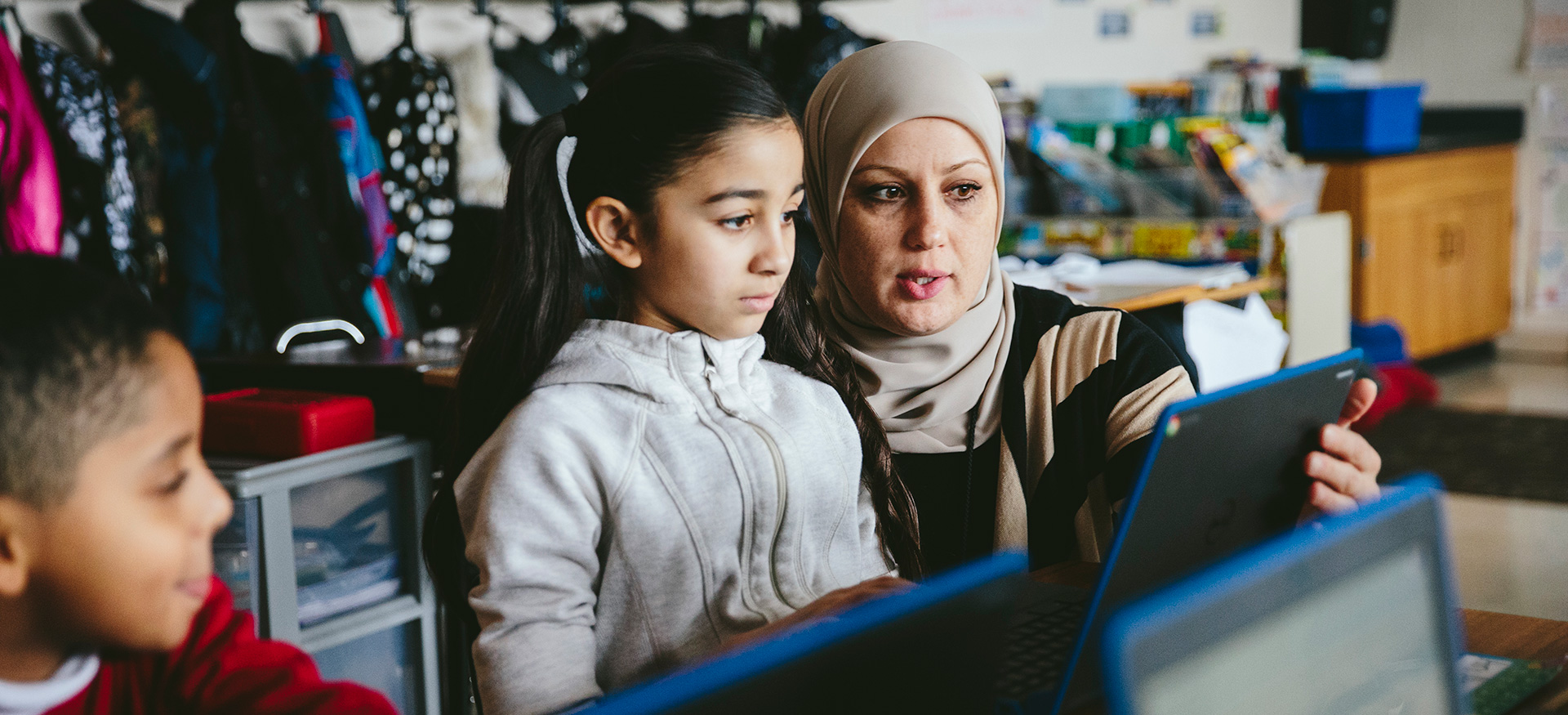 ---
Grades K–8: Engaging Students: Eliciting Evidence of Students' Math Understanding
Professional Learning Workshop
Advance your pedagogical content knowledge by cultivating your math questioning skills.
Empower students' math thinking and knowledge
Discover Formative Conversation Starters, a progressive question-and-answer strategy to elicit evidence of students' ways of thinking about math concepts, with the purpose of informing instruction. Explore math concepts in depth to support classroom discourse.
Explore a key question during each segment of learning
How can awareness of math identities support equitable instructional practices?
Analyze students' and teachers' experiences learning math.
How can students develop a meaningful understanding of big math ideas?
Investigate math concepts and solve problems with peers while connecting to best practices.
How can purposeful questioning reveal students' ways of thinking?
Identify math themes, patterns, and ideas in students' responses to questions.
How do I successfully implement Formative Conversation Starters?
Plan how to use questioning strategies in your own classroom.
Why is conceptual understanding an essential aspect of equitable instruction?
Reflect on how a teacher's math experiences impact student learning.
How do I use Formative Conversation Starters to inform instruction?
Use conversation to identify themes in student thinking to plan for future instruction.
How can I engage students in a lesson that leverages Formative Conversation Starters data?
Examine ways of thinking to solve problems and use research-based practices to promote classroom dialogue.
How do the five practices help conduct a math conversation?
Build awareness of how the five practices are used to promote effective discourse.
Designed with you in mind
This offering is divided into two 3-hour parts. It is recommended that the parts be completed in order, within a reasonable time frame. Your NWEA representative will help determine the best on-site or virtual delivery option to meet your needs.
On-site learning
Face-to-face session with a consultant
Virtual learning
Live instruction through our online portal
Ready to learn more? Our team is here to help.