Nicole Sherrin Kessler
Consultant, School Improvement and Professional Learning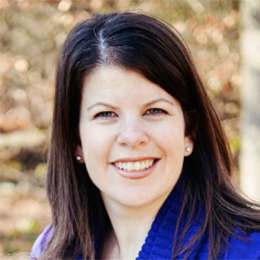 Nicole has over 20 years of experience as an educator in urban and suburban schools, both district and charter. She began her teaching career in Phoenix, Arizona, through the Teach for America program. Teach for America recognized her impact on student achievement with its TFA's Sue Lehmann Award for Outstanding Teaching, the organization's highest honor given to their national teacher of the year. After her time in Phoenix, Nicole taught math and science in the South Bronx. She then spent a year in London launching Teach First, a nonprofit modeled after Teach for America. In this role, she was responsible for ensuring a high-quality new-teacher training program, among other things.
"If your actions inspire others to dream more, learn more, do more and become more, you are a leader."
-John Quincy Adams
After her time in England Nicole moved to Washington, D.C., where she spent time pursuing a master's degree in public policy at Georgetown before joining the New Leaders for New Schools program. After spending two years as an assistant principal in Washington, Nicole moved to New Jersey, where she spent four more years as an assistant principal and five and a half years as a principal. Her school was recognized for outstanding achievement relative to its very competitive peer group. Most recently, as the director of academic innovation and the assistant superintendent for a charter network in Newark, New Jersey, Nicole coached and managed principals of K–12 schools and led professional development on using data to drive instruction. She also oversaw special education for all 11 schools in the network. She currently coaches leaders across multiple schools and leads school review services.
A few areas aligned with the 5Essentials® where Nicole has coached and supported elementary through high schools and their leaders are:
Effective collaboration with diverse stakeholders to achieve results, including the four schools with the highest attendance rates in their 18-school network during remote learning and the four highest GPAs out of nine New Jersey secondary schools (Ambitious Instruction)
Coaching of principals and leadership teams to launch new schools and turn around existing schools (Effective Leadership)
Protocol development for professional learning communities that were adapted nationwide for a large charter network (Collaborative Teachers)
Support of leaders in efforts to shift focus from compliance to engagement, as well as development of a leadership pipeline that led to diversification of the school leader team (Supportive Environment)
Greater stakeholder voice in decision-making in schools, including leadership hiring (Involved Families)
Nicole graduated with honors from Boston College and has a master's degree in educational administration from Trinity University. In her free time, Nicole serves as the chair of the curriculum committee on her local board of education.