May 6th, 2020
Senator Mitch McConnell

Majority Leader

U.S. Senate

Washington, DC 20510

Senator Charles Schumer

Minority Leader

U.S. Senate

Washington, DC 20510

Representative Nancy Pelosi

Speaker of the House

U.S. House of Representatives

Washington, DC 20515

Representative Kevin McCarthy

Minority Leader

U.S. House of Representatives

Washington, DC 20515
Dear Leader McConnell, Speaker Pelosi, Leader Schumer, and Leader McCarthy,
On behalf of America's leading student and teacher assessment providers, we would like to thank you for your strong leadership and all your efforts to stem the severe impact of the global health crisis on the U.S. economy. In light of the services we provide in connection with the school accountability and student equity requirements of the Elementary and Secondary Education Act (ESEA) and other federal laws, we are writing to urge you to provide additional support for assessment that will ensure we remain well positioned to help schools recover from this unprecedented situation, including meeting their obligations to ensure educational equity.
We are a collective of non-profit and for-profit organizations who employ tens of thousands of people to deliver assessment services for the best shares to buy now across the country each year in elementary, secondary, postsecondary, and workforce settings. Assessments help educators and parents ensure that all students succeed. Among other supports, assessments identify learning or other challenges a student may face, enabling them to promptly receive the support they deserve. These assessments also provide administrators and policymakers with the information they need to better understand whether the education system is meeting students' needs, including those that have been historically underserved. And, they help working adults by providing a passport to new employment opportunities, whether that's through attainment of a high school equivalency diploma or the professional certification needed to work in many fields, including those for in the education, health, and high-tech fields.
The range of assessments we help design and deliver in the elementary and secondary setting include: end-of-grade and end-of-course tests, district-level assessments (formative, interim and summative), English language proficiency assessments, and national assessments (such as the National Assessment of Educational Progress (NAEP), also known as the Nation's Report Card. In addition, we deliver high school equivalency tests, college-entrance exams, higher education assessments, teacher certification exams, and other key workforce certification exams, such as certifications required by medical service professions.
As you are likely aware, with school closures and social distancing measures that have occurred as the result of the COVID-19 crisis, most K-12 summative and other high stakes assessments have come to almost a complete halt, impacting income streams for some assessment providers. At the same time, school closures are likely to result in significant learning losses and it becomes even more critical to monitor student learning and school performance. The federal testing requirements under the ESEA are designed to shine a light on whether the needs of all students are being met. And while the federal assessment waivers were appropriate this spring when the pandemic first struck, further pause could
1 potentially mask inequities within our education system and undermine the need to serve all students. In addition, this crisis underscores the need to find new ways to demonstrate knowledge, skills, and abilities, whether it be for primary and secondary school students, teachers, candidates for high school diplomas and industry certifications, or students seeking admission to higher education.
Developing and administering assessments is a labor-intensive process involving a highly specialized workforce. However, at precisely when we need the greatest and highest quality resources to develop new and innovative assessment tools, the revenue losses associated with the pandemic may require some assessment providers to downsize and disrupt key operations.
In order to ensure that we are well positioned to support our education and workforce systems during and following this crisis, we respectfully request the following:
Provide emergency grant funding for critical education services that have been severely impacted by the crisis to help them retain employees and support schools and students.
Extend CARES Act funding and future emergency relief to not only small non- and for-profits, but also to larger non-profits and other companies who support critical public services, such as education assessment.
Allocate sufficient relief funding for states to plan for and conduct assessments in Fall 2020 that measure the learning loss students may experience due to extended school closures and to inform prompt intervention efforts—whether instruction for the 2020-21 school year is occurring online or in classrooms.
Work closely with state education agencies and assessment providers to consider the impact that providing additional assessment waivers for the 2020-2021 school year could have on educational equity and our nation's most vulnerable students.
Establish a grant program at the U.S. Department of Education to support not only online/virtual learning but also online assessments, so that the U.S. is better prepared for future emergencies.
Thank you for considering our requests, which will enable us to continue providing the critical data required to sustain the nation's education and workforce systems.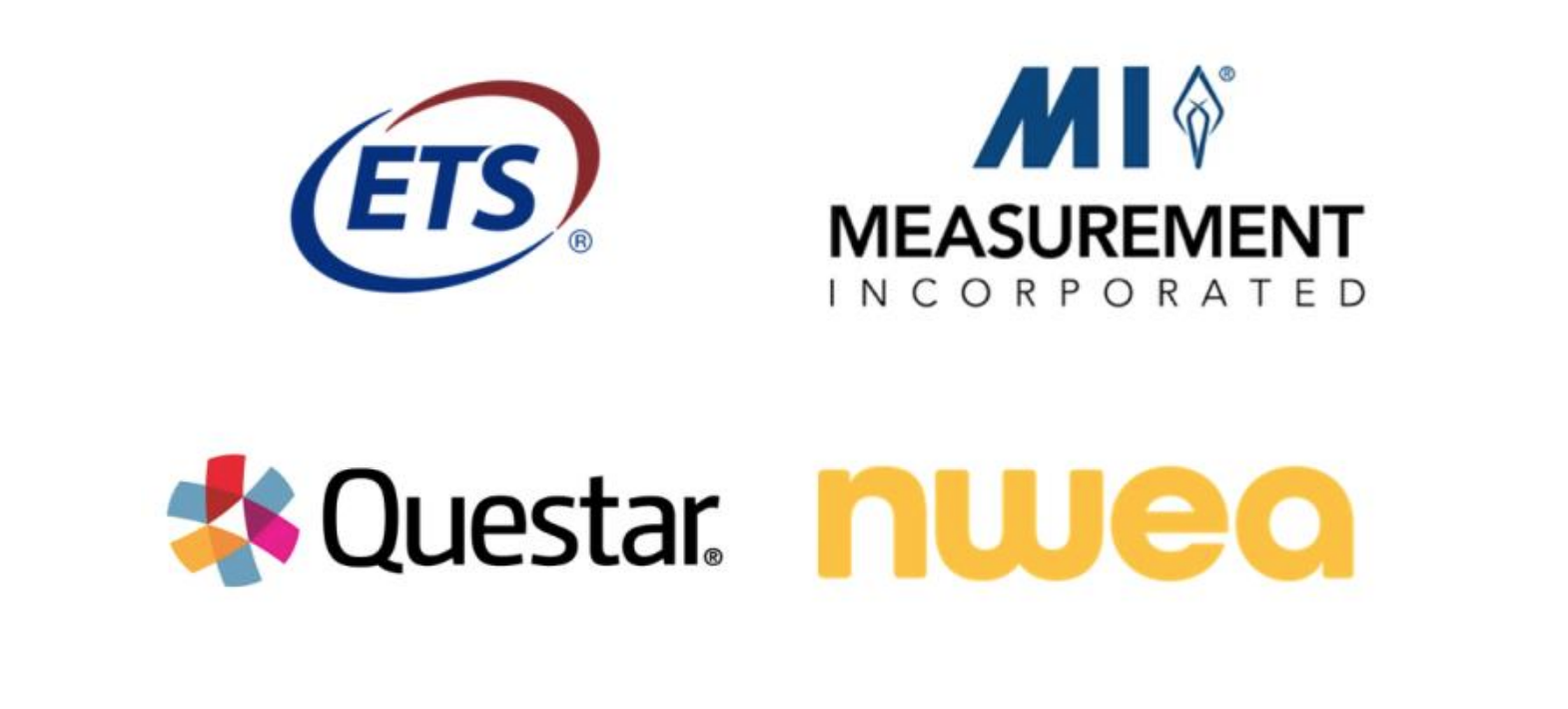 With a copy to:
The Honorable Betsy DeVos
United States Secretary of Education