Heather Davis Schmidt, EdD
Consultant, School Improvement and Professional Learning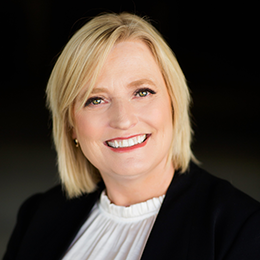 Heather believes that as public educators, we must prepare our students for a future we cannot truly imagine and jobs that we cannot conceptualize. She has an unfaltering belief that each child can and will achieve academically, whatever it takes.
Currently, Heather serves as the superintendent of Target Range School District in Missoula, Montana. This is Heather's second year as superintendent at Target Range after spending five years as superintendent of Whitefish School District in northwest Montana, plus about 15 years in Missoula County Public Schools (MCPS) in various positions including high school teacher, building leader, curriculum and federal programs director, and executive regional director with responsibility for all aspects of six schools within MCPS.
With experience supporting schools and school leaders over the last dozen years, Heather's passion and expertise lie in coaching school principals and school leadership teams (or guiding coalitions) to bring the dreams of their school community to fruition. A few areas where Heather has supported school improvement and coached school leaders include:
Effective leaders: Sharing and distribution of school leadership models, long-term strategic planning, and operational systems support in communications, technology integration, human resources, facilities, and school finance and budgeting.
Ambitious instruction: Dual language immersion programs, International Baccalaureate, sustainability education, and remote and hybrid learning models.
Collaborative teachers: Professional learning communities and collaborative communities of practice, continuous improvement systems of curriculum review, balanced assessment, high-leverage instructional practices, teacher leadership coaching, and supporting aspiring school and district educational leaders.
Supportive environment: Systems of positive behavior intervention and multi-tiered system of supports.
Involved families: Expansive volunteer opportunities such as writing coaches and math mentors.
In 2021, Heather was honored as the Montana Technology Empowered Superintendent of the Year, and in 2012 she was honored as the Montana Administrator of the Year by the Montana School Counselors Association. She is a nationally certified superintendent through AASA, the School Superintendents Association, and a longtime member of AASA, the Montana Association of School Superintendents, and the Montana School Administrators Association.
Heather earned a doctorate in curriculum and instruction as well as a master's in educational leadership from the University of Montana. She earned a BA in political science from Colorado College.