Melissa Johnston
Interim Chief Executive Officer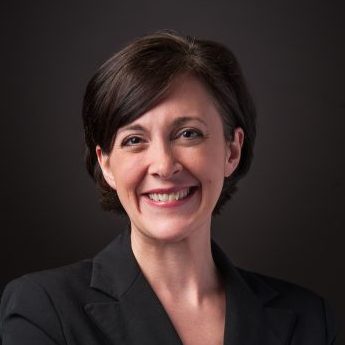 Melissa Johnston is the interim CEO of the new private foundation that is being formed from the proceeds of the sale of NWEA assets to HMH. Prior to this role, Melissa served as the Chief Strategy Officer for NWEA, where she oversaw the development and execution of the organization's strategic plan, market intelligence, strategic partnerships, and innovative solutions.
Prior to joining NWEA in April 2018, Melissa held several key leadership roles in education associations and non-profits. She served as deputy executive director of the Council of Chief State School Officers (CCSSO), overseeing strategy development, strategic plan implementation, partnerships, and core operations. Melissa initially joined CCSSO in 2003 to help chiefs develop and implement policies and programs that would support education leaders. She continued to grow at the organization, becoming the director of strategy and implementation, then chief operating officer, and then deputy executive director. A notable part of her role was ensuring CCSSO not only had a strategic plan—focused on ensuring all students who graduated were prepared for college, careers, and life—but had a plan that drove staff work every day.
Prior to her 15 years at CCSSO, Melissa held various programmatic roles at the Public Education Network, the National Association of School Psychologists, and Reading is Fundamental. Each of these roles helped refine her strategy development and execution skills to create impactful work to benefit children.
Melissa has a BA in American studies and black world studies from Miami University and an MA from the School of Social Administration at the University of Chicago, with a concentration in policy analysis and nonprofit management.