Elise M. Guest, EdD
Consultant, School Improvement and Professional Learning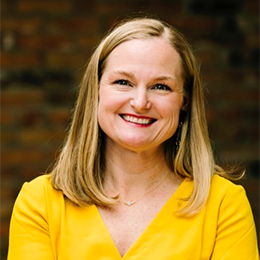 Twenty-four years ago, Elise began her career in education as a US Peace Corps volunteer in Malawi, Southeast Africa. During her volunteer service as a secondary school English teacher, she learned a Swahili proverb:
"A boat doesn't go forward if one is rowing their own way."
After eight years of teaching and 16 years of administration in Africa and Singapore as well as Oregon and Montana, this simple proverb has remained relevant and meaningful to her work in education. First as a special education teacher, then as a school-based administrator, and now as a director of curriculum and instruction, the notion of successfully moving forward by everyone working in the same direction to achieve the same goal has continued to be the basis of her educational philosophy and drive. The proverb's emphasis on collaboration and collective common goals is a guiding principle as she inspires and engages teams of educators to improve instructional practices and promote increased outcomes for all students.
Elise is passionate and knowledgeable about supporting school communities and teams to drive school improvement. Essential areas where Elise has supported school improvement and coached leaders include:
Effective leadership that encompasses developing a mission, vision, and core values that inform long-term strategic planning and sustained improvement whereby faculty share a deep sense of trust and respect for their collective efforts; additional infrastructure support includes resource allocation, technology integration, budgeting, and hiring practices
Ambitious instruction that involves continuous curriculum development cycles based on improvement science that prioritizes high-leverage instructional strategies and equitable assessment practices to promote student engagement within a variety of settings, such as dual language immersion programming, International Baccalaureate, and in-person and hybrid remote learning options
Collaborative teachers that include professional learning communities and a commitment to continuous improvement cycles for learning through job-embedded professional learning, instructional coaching, and leadership development; additional focuses on support for non-tenured staff retention and workplace satisfaction are prioritized
Supportive environments that incorporate the development of multi-tiered systems of supports for both positive behavioral interventions and academic interventions paired with family and community partnerships, including non-profit organizations and local higher education institutions
Elise values continuous professional learning. She holds a doctorate of education in education, methodology, policy, and leadership from the University of Oregon, as well as a master's in special education and two bachelor of arts degrees in English and French. She completed her assistant superintendent licensure program at University of Montana. Most recently she was accepted into the Learning Forward Academy program, and she is a member of a national network improvement community to address new staff support and mentorship with guidance from the Carnegie Foundation.
Her philosophy that every team member must work collectively to achieve a common goal continues to guide her work and learning with NWEA. Elise is committed to being a valued, collaborative partner in our collective efforts to ensure all kids grow and learn.