Joanne Luzietti
Chief of Staff and SVP of Business Management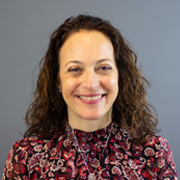 Joanne Luzietti is passionate about driving strong collaborations between educators and business leaders to provide the best opportunities for kids. As chief of staff and VP of Business Management, she builds strong internal relationships with team members across the organization to build momentum and drive transformational change.
Joanne previously served as executive vice president of district strategy, focused on eliminating pain points for district partners by enhancing our core products and bringing new solutions to market. She also directed the Partner Experience team, where she defined the critical needs of our partners and worked across the organization to make them a reality.
Prior to joining NWEA, Joanne held several leadership roles in educational organizations, including KinderCare Learning Centers and a network of online schools. She began her career in management consulting and taught courses in strategy at Portland State University.
Joanne holds a BA with honors in economics and mathematics from Vanderbilt University and her MBA with an emphasis in strategy from The Anderson School at UCLA.