Dr. Beth Tarasawa
SVP of Learning Sciences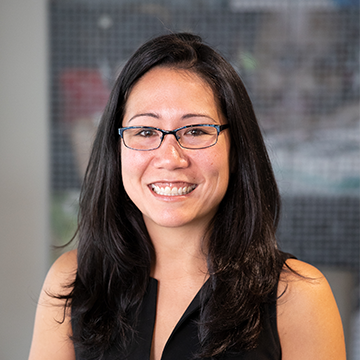 Dr. Beth Tarasawa is committed to using data-driven insights to transform education and eliminate structural barriers to achieve equitable outcomes for all students. As SVP of Learning Sciences, Beth oversees the research and learning science efforts across Houghton Mifflin Harcourt (HMH).
Beth's research focuses on issues related to educational equity, particularly those concerning social class, race, and linguistic diversity. Her work has been featured by PBS's NewsHour, Children's Institute, The Hechinger Report, The Atlantic, Education Week, and New America.
Passionate about community engagement, Beth serves the region as a volunteer and advocate for Open School East, Big Brothers Big Sisters, Immigrant and Refugee Community Organization, Friends of the Children, Resolutions Northwest, Portland Housing Center, and Asian Pacific American Network of Oregon.
Beth holds a BS in sociology from Portland State University. She has a master's and PhD in sociology of education with a concentration in education policy from Emory University.