---
Stronger Connections Funding
Build safe, inclusive, supportive schools with NWEA and the Stronger Connections Grant program
About the funds
Through the new Stronger Connections Grant program, $1 billion in formula funding is allocated to state education agencies to provide students with safer and healthier learning environments. State educational agencies must award their shares of these funds to high-need local districts through a competitive application process.
States can set criteria for which districts would be classified as high-need but are encouraged to consider a focus on schools with high rates of poverty and one of the following characteristics: a high ratio of students to mental health professionals; a high rate of chronic absenteeism, exclusionary discipline, referrals to the juvenile justice system, bullying, harassment, community and school violence, or substance abuse; or schools that recently experienced a natural disaster or traumatic event. The Education Department also urges districts to prioritize investment in inclusive and equitable practices that meet the social, mental, and physical needs of students.
Districts that receive the funds will have until the end of 2026 to spend them.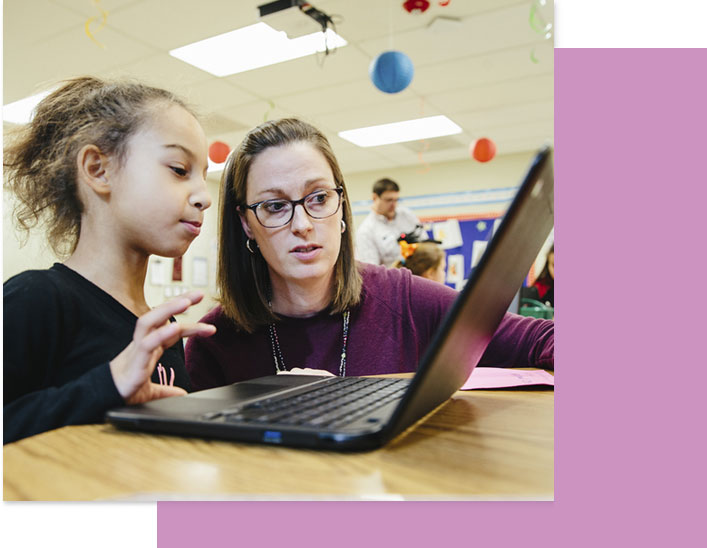 NWEA helps build positive, inclusive, and supportive learning environments
In an exclusive partnership, NWEA School Improvement offers the 5Essentials® Survey from UChicago Impact®, an evidence-based diagnostic assessment of a school's organizational conditions, culture, and climate that helps schools organize, prioritize, and evaluate what education research shows matters most in improving outcomes for kids, including their sense of safety, trust, belonging, and well-being. Survey data illuminate key insights about a school's organizational strengths as well as areas ripe for opportunity across the 5Essentials: effective leaders, collaborative teachers, involved families, supportive environment, and ambitious instruction.
The 5Essentials Survey and its companion professional learning meet the criteria for use with the Stronger Connections Grant program. This is your chance to maximize the impact of your federal dollars with this proven school improvement solution.
Help with your application
Planning to apply? Download our Stronger Connections application guide with sample language you can use to show how the 5Essentials Survey aligns with U.S. Department of Education recommendations.